Surfing in Kerry
Surfing in Kerry
we have some of the best Surf breaks in the South of Ireland. With spectacular beaches like Inch, Brandon Bay, Saint Finian's Bay and Ballinskelligs you have many surf spots to choose from and some you will come across on your travels. Surfing Lessons are also available, Niall and Joe Huggard who work in the Lake Hotel both Surf and have a great knowledge of all the Surf breaks in Kerry and will be put you the right direction. Our favorite place to discuss the Surf Breaks is when you are enjoying a drink in our lakeside bar the Devil's Punchbowl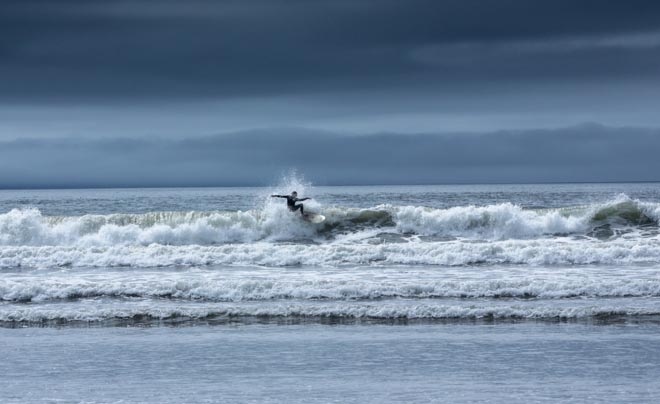 Surfing at Inch Beach 45 minute drive from the Lake Hotel
If you are Driving the Dingle Peninsula do take an hour out for a Surfing lesson at Inch beach, its great fun and well supervised, there are two main surfing Lesson operators here and they will have you up on the board riding the Atlantic waves in no time.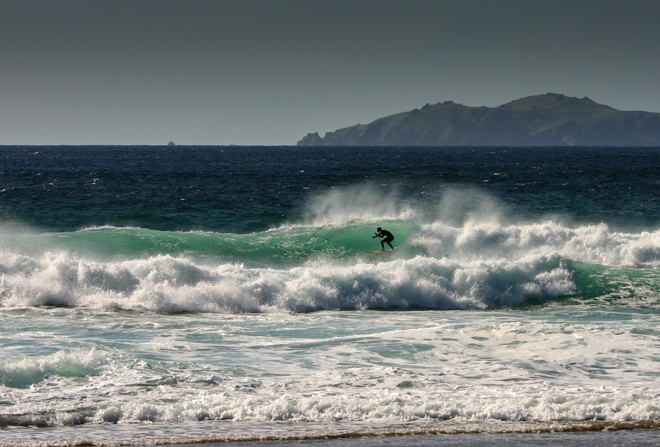 Surfing on the Wild Atlantic Way in Kerry, this wave is at Coummenole Beach on the most westerly beach in Europe on the Dingle Peninsula this would not be a beginners beach as it is not supervised yet there can be some magnificent waves for the more experienced.
Surf Lessons are available at Inch Beach and can also be booked at Ballinskelligs, Banna, Brandon Bay and Derrynane.
Magic Seaweed
is a fantastic place to start as most Beaches are covered in their Surf Report
improve your cardiovascular fitness
paddling will help build shoulder and back strength
Leg and core strength will improve
once you're standing up on the board you will continue to build strength.
Surf Schools in Kerry
Local Surf Reports