The Wild Atlantic Way in Kerry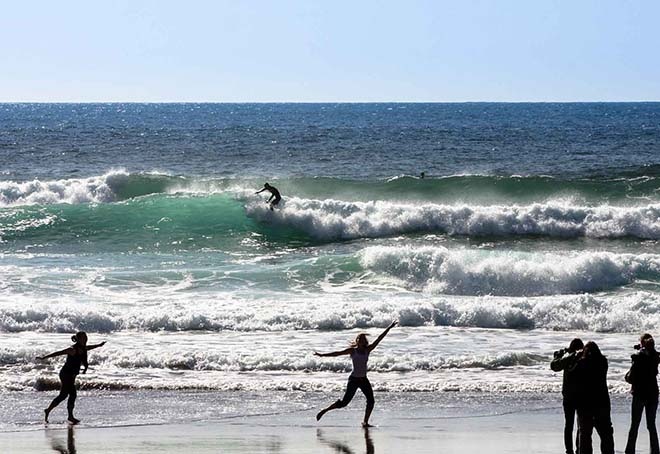 The Lake Hotel is in an ideal location to visit parts of the Wild Atlantic Way in Kerry, you can self-drive or we have Tours leaving daily from the Hotel for the Ring of Kerry and the Dingle Peninsula on the Wild Atlantic Way.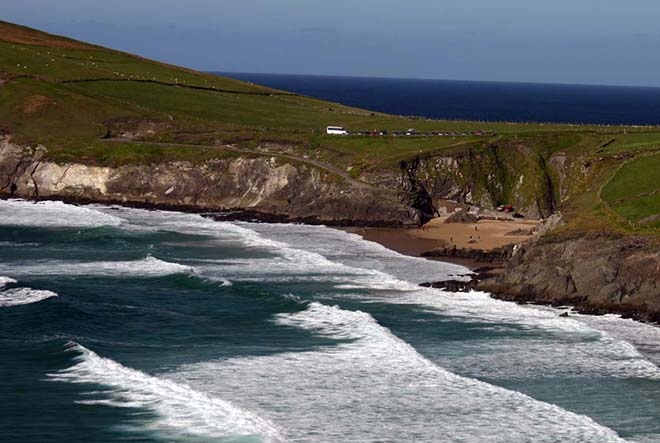 Packed Lunches can be arranged from the Hotel and this is one of our favorite spots, 3,000 miles of Atlantic ocean to North America, 8,000 South.
There is a nice walk to Dunmore Point afterward where you have an ancient Oghan Stone and Viewing Hut
This is a good spot for Whale Watching and seeing Dolphins and in June Basking Sharks can also be seen here
Alternatively, you can Book Whale Watching Trips from reception or online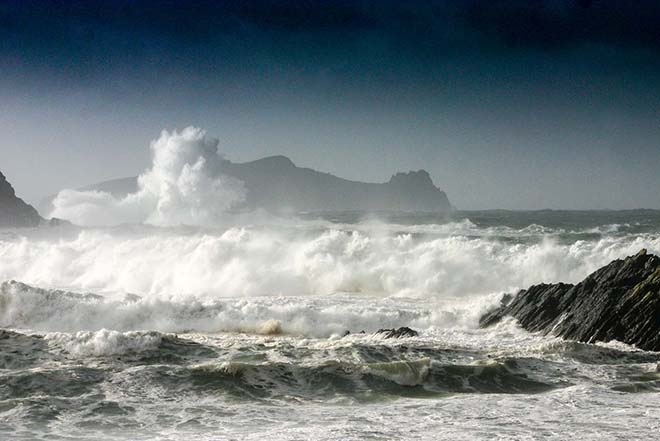 Autumn, Winter, and Spring you will get many days where the Atlantic is flexing its muscles and big waves are likely, Surfing has also grown in popularity in the last few decades but even the bravest would not dare go our it the above waves.
Bring your camera but respect the Ocean and don't get too close waves can move faster than us and catch us by surprise.
This is Clogher Strand near Louis Mulcahy's pottery on the Atlantic Way in West Kerry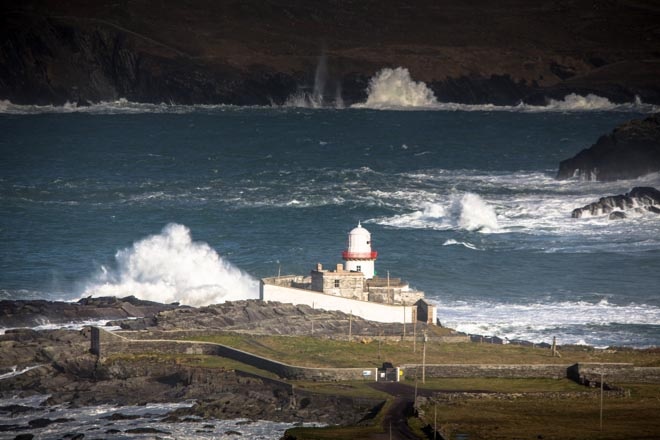 Valentia lighthouse on Valentia Island, now open to visitors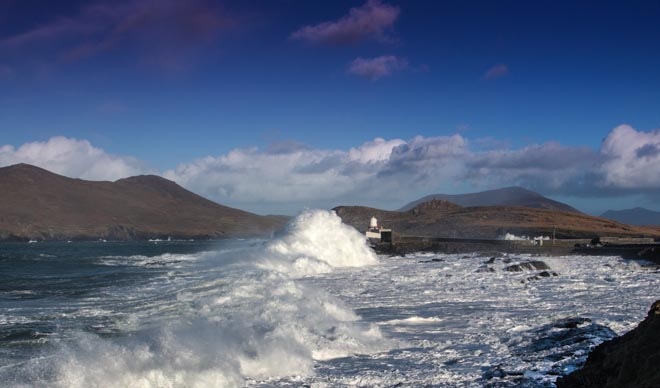 Cromwell Point Valentia, one of the highlights of Ireland's Wild Atlantic Way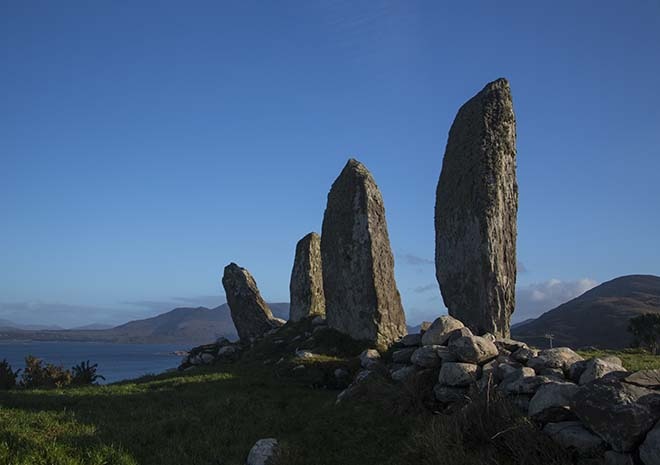 Along the Wild Atlantic Way in Kerry, you will come across many Pre-Christian Monuments, Standing Stones, Ring Forts, Rock Art, Dolmens and more. Since Christianity, you will also see many Holy Well's, Abbey's and Monasteries close to the Atlantic Way. Above is on the left just as you leave Waterville 1 km dating back 1900 BC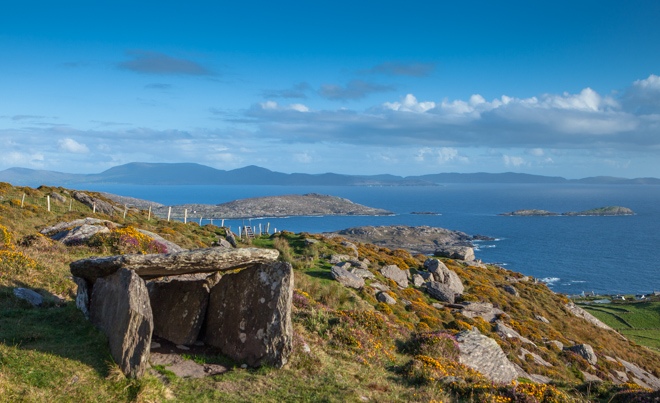 Dolmen near Coomikista between Waterville and Caherdaniel, on the Kerry Way trail
Our Video of some of Kerry's Wild Atlantic Way